More Website Templates @ TemplateMonster.com - January 30, 2012!

Engine Repair
From servicing to full rebuilds at your convenience.

Rego Inspections
Need a registration inspection? We will go online and register your vehicle with no queue, hassle!

Fluid Exchanges
We only use quality lubricants.
What we do
Our servicing includes the following. Please get in touch for a free estimate.
Check vehicle history, customer comments and recommendations
Check for damage to bodywork, trims, lamps, number plates, mirrors etc
Check timing belt interval
Check ABS, all interior warning lights and horn
Check condition and operation of all seatbelts
Check operation of interior and exterior lights and switches
Check front and rear windscreen wipers and washers
Check condition and security of windscreen and rear view mirror
Check fuel cap
Check air conditioning
Check & top up power steering reservoir
Check PAS, auxiliary and fan belts
Check pollen/cabin filter
Check battery condition and security
Check clutch operation
Check handbrake operation and travel
Check and top up gearbox oil/axel oil/transfer box oil (if applicable)
Check and top up all under bonnet fluid levels
Check and top up brake fluid
Check and top up anti-freeze
Check and top up clutch fluid
Lubricate door hinges, catches and locks (where required)
Check coolant system for leaks
Check engine cooling fan
Check operation of throttle and lubricate as Srequired
Replace air filter
Replace fuel filter (diesel engines)
Replace spark plugs if applicable (at extra cost)
Visually inspect condition of HT leads
Carry out under body inspection (check for any corrosion)
Replace engine oil (special or long life oils at extra charge)
Replace oil filter
Check condition and security of steering, suspension, mountings and gaiters
Check exhaust system for security and leaks
Check security of fuel lines, brake pipes, hoses and handbrake cables visually
Check for signs of leakage from cylinders / callipers (if applicable)
Check condition of distributor cap
Check engine and gearbox mounts for wear
Test starter motor cranking operation and security
Visually inspect radiator and coolant pipes/hoses for security and leaks
Check all wheel bearings for noise / free play
Check condition of tyres and adjust tyre pressures (if required)
Check & record brake pads/shoes for condition & operation
Check & record drums and discs for condition and operation
Remove wheels & check condition and operation of front and rear brakes
Refit wheels (if applicable) / set wheel nut torque
Extra checks as per manufacturer schedule
Carry out road test
Check exhaust emissions and idle speed
Wash & vacuum vehicle
Re-set service light (most models)
Stamp customer's service book
Deliver vehicle to specified address

Additional services
Check if lights are working correctly (free labour if any bulb needs changing)
• Free to clean windscreen washer if blocked
• Remove all wheels, clean and adjust brakes
• Grease all doors
• Top up all fluid levels

Our Hours:
Monday to Friday: 8:00am - 5:30pm
Saturday: 8:30am-12:30pm
Sunday: Closed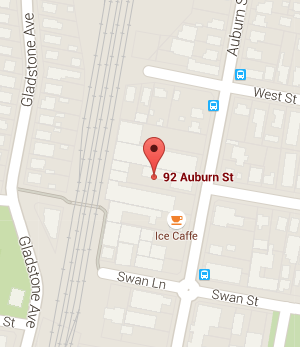 Address: 3/92 Auburn St, Wollongong

Telephone:

0432 076 569;

E-mail:

info@tuneitup.com.au